A word on weddings...
Our staff meets with the bride and groom as well as any planning professionals to assure a smooth, worry-free event. We provide master of ceremony services and background music over dinner, as well as our signature dance music for your reception. We will be happy to meet with you in the months prior to discuss special song requests and any other master of ceremony details you require. From the first kiss, to the last dance, the Fabulous Ultratones will make your wedding a day to remember!
Bar/Bat Mitzvahs
We understand that a Bar/Bat Mitzvah is a very important day in a young persons life, as well as their family's. As Mitzvah experts, we are very familiar with the Jewish traditions that take place during a Mitzvah and take extra time to help plan the order of events such as the Hora, the Grand Entrance, Motzi, Havdalah, Candle Lighting etc. We can provide optional props for the guests to play with and our emcee can lead the guests, both young and old in a variety of interactive games. You can rest assured that your special day will be in the hands of experts.
The Fabulous Ultratones wedding band is also available for weddings and corporate events in Phoenix, Scottsdale, Orange County and all of Southern California.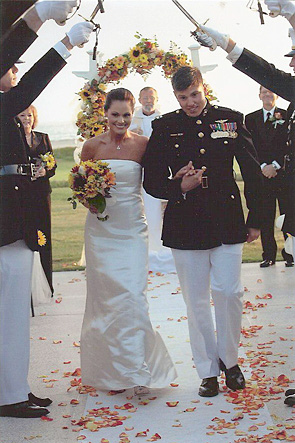 Fletcher-Tidwell Wedding Coronado, CA